Used TV Store Mesa, Az
The old 'tube' just not cutting it anymore? Need something a little classier to watch the game with? Or snuggle up with your loved one watching movie with? Well, if you have a 'Yes' to ANY of these questions then B & B Pawn and Gold can help you with that. As the Used TV Store Mesa locals rant about, the surprises inside will even astound our competition into buying our sets.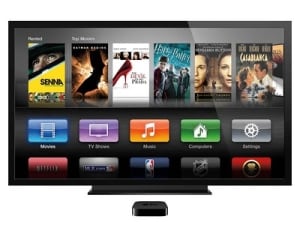 What Kinds of TVs Do You Have in Stock?
Good Question. As your used TV store Mesa, we have a variety of used TVs for sale, in stock. LCD TVs, LED TVs, and even Smart TVs. Currently, we have all sizes up to 60″…and soon even LARGER. From standard TVs to Smart TVs, That's perfect for when you need one of those for the Big Game or that Moviegoer that wants to stream off Netflix or YouTube. Not bad for a used TV store! Simply come to our location and see the selection for yourself.  You will be surprised by the smart TVs or any type of used TV for sale.
We deal with an immense volume of used TVs on a daily basis, meaning that we will most likely have whatever you're looking for.  We have just about all brands of TVs, of all sizes, and amazing, great prices.  Feel free to give us a call if you'd like to verify that we have a specific kind of TV.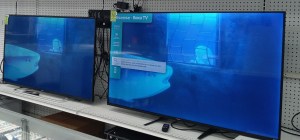 Although You're the Used TV Store Mesa Loves, Why Not Just Buy a Brand New One Instead?
True, buying a new one would feel like a better investment, but that does not guarantee that the unit will be in working order fresh from the factory despite what the manufacture says. TVs are known to SOMETIMES come cracked or damaged. There's also the issue with pixels missing or completely out. Then you feel bad for spending ALL of that money on a potential lemon.
Used TVs are put to the test. They either work or don't. Also, we can't in good faith SELL you a TV with defects. We can't take those types of TVs in to BEGIN WITH. Also, prices for these TVs are relatively cheaper than the newer models, so you're saving time and money in getting them. Plus, who's to say you don't want a second TV for watching the game, or playing video games (Such as the PS4), or other activities?

So Why Go to B and B Pawn and Gold as Your Used TV Store Mesa?
For over the last 10 years, B and B Pawn and Gold has always been the go to place for many reasons; in this case, people looking to part ways with their TVs and get a little cash for their efforts. Now we also are a means to get relatively inexpensive TVs too. There's nothing wrong with a Used TV when you can brag to your friends the bargain you got for it. That's why B and B Pawn and Gold is here; serving Mesa, Tempe, Chandler, Phoenix and the surrounding cities as the Used TV Store Mesa locals brag about!