Sell Miter Saw
There are many kinds of power saws used to cut wood, depending on what type of cut you were needing.  For instance, jigsaws are for detailed wood cutting, and circular saws can make long or short cuts on wood.  Then there are miter saws. These saws are known for making very precise angled cuts, but limited to the size of wood it can cut.  Nonetheless, these power saws are essential to efficiently complete a construction project in minimal time.
However, these tools are very useful to get you a lot of cash when you need it most.  And as Mesa residents know, the pawn shop with the best cash offers when you sell miter saw or power tools is B & B Pawn and Gold.  So, come on down to our store and see for yourself how we recognize value in your power saws.
Get the Best Cash Offers to Sell Miter Saw at B & B Pawn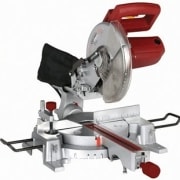 Our staff is equipped with experience of knowing how to recognize value when they see it.  Specially when it comes to power tools.  Our assessments of your power tools is what gives us the ability to make our cash offers.  And our pawn shop knows miter saws, jigsaws and chainsaws better than most.  At B & B Pawn and Gold we see a lot of power tools come through here to be sold or pawned.  Because we hold true to our reputation of offering the most cash possible and putting that cash in your hands.  Here is how…
Our associate will begin the assessment to sell miter saw at looking at the overall exterior of the power saw.  This allows us to take note of how well the equipment has been taken care of.  Whether it is an industrial or personal miter saw, our associate will power it up and verify that all of its functions work properly.  After that, we will verify what the current market value is and present a cash offer to you.
Turn Our Offer Into Cash Today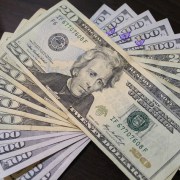 Whether or not you accept our cash offer, an assessment on your miter saw and other power tools is free of charge.  However, if you do accept our offer, we will need a few things to complete the paperwork.  First, we will need a valid and current Arizona Driver's License or ID and a few signatures.  Once that is completed, we will count out your cash so you can be on your way.  From the beginning of the valuation to the counting of your cash can take as little as 10 minutes.
Brands of Miter Saws We Buy
B & B Pawn and Gold is the pawn shop to go to when you want to pawn or sell miter saw or any of your power tools, big or small!