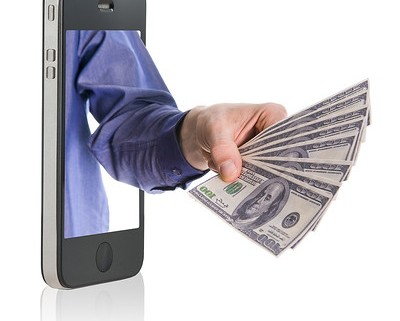 Your Cell Phone Buyer in Mesa
The Cell Phone Buyer Mesa Relies On – B & B Pawn
Cell phone technology changes at a rapid pace. This is the nature of electronics. That means the phone you enjoy now may be obsolete in as early as 6 months. That said, you still want to get some extra cash out of the old phone as a parting gift for this device. Fortunately, you have B & B Pawn and Gold as a cell phone buyer to give you that cash you're looking for!
What does a Cell Phone Buyer Do?
Well, we are a premier cell phone buyer in the Mesa area. In particular, the latest Android, iPhone, and Windows Phones available. It if accepts calls, texts, and/or video messaging, it's a winner with us. We want to state that prior to us accepting your device, we need to make sure that you have removed all data pertaining to your personal account. Our staff is capable of doing that ourselves, but we feel it would be safer and more secure for customers to do that themselves prior to selling your phone. Even as a cell phone buyer in Mesa, we respect our customers' private information. That said, we do have some limitations that we must enforce.
What are those Limitations?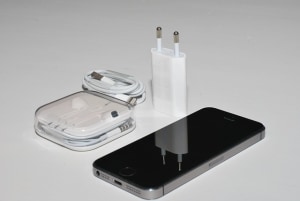 First, as a cell phone buyer, we must meet the criteria of the phone being in 'selling' condition. What that means is we cannot take in any damaged, broken, or cracked phones. We used to, but after an influx of those types of phones, we now encourage those customers to see recycling centers that are willing to pay for those devices.
Second, to further explain 'selling' condition, it must be complete with the factory provided accessories. This is mainly the phone and battery case, battery, and charger for that phone. Without these items, it would greatly diminish the value of the device if we accept it. After all, we want you to have the most money we can offer; that only works when we have a complete phone set.
Third, we can only accept the latest versions of these devices. Despite a phone's overall size, our storage space is still limited. Also, most people focus on the latest models. For example, most people are interested in the iPhone 8, however, almost no one is interested in the iPhone 3GS. It's similar in that regard to the latest Samsung devices. The Samsung Galaxy S9/9+ is one such phone we are interested in.
To make things simple, we are willing to take in phones that are within 1 year of the new model; the iPhone 7 and Samsung Galaxy S8 respectively for this example. This is so we can offer you the best value for your device. If it's older than that, we again recommend a recycling program that could help out in this endeavor.
Is that All You Can Offer?
Fortunately, no! We can also offer pawn loans for those same cell phones as well. Also, the difference is that you can still get your phone back AFTER you finish off the loan (Yes, we still have to hold onto it). If we are to buy your phone, we keep it regardless. If you want it back after we bought it, repurchase it at our sale price. Should you change your mind after the transaction is finished on the same DAY (within 5 minutes), give us the money back and we'll give you the phone back.
So This is What B & B Has For Customers
Yes, indeed! We continue to provide our services to our customers as a cell phone buyer and more, for over the past ten years and more. If you live in Mesa, or the sister cities of Tempe, Gilbert, Scottsdale, Chandler, and any other in the Valley of the Sun, we'll here for you.
https://www.bandbloan.com/wp-content/uploads/2018/04/cell-phone-buyer.jpg
394
400
B & B Pawn and Gold
https://www.bandbloan.com/wp-content/uploads/2018/11/logo-1.png
B & B Pawn and Gold
2018-04-11 13:12:54
2023-04-03 20:48:41
Your Cell Phone Buyer in Mesa