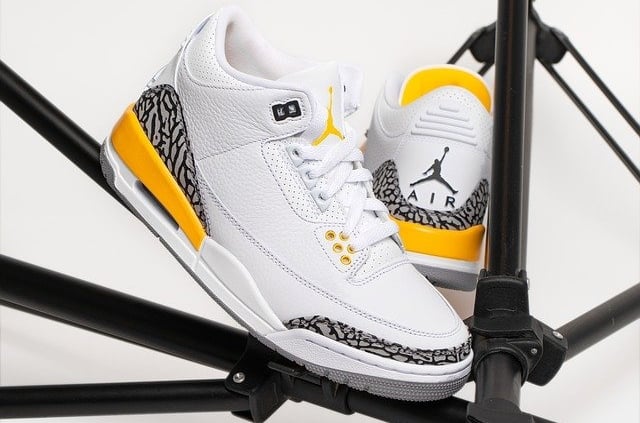 If you are needing cash, but are not willing to sell your Air Jordan collection, you do have another option.  For almost the same amount of a cash offer, you can pawn Air Jordan's instead.  Therefore, making the cash you need today viable, and in your hands in no time.  And there is no better place to take them Mesa residents than B & B Pawn and Gold.  We have a team of experienced pawnbrokers, at our pawn shop, waiting to offer the most cash to you.  In the end, if all you need is some temporary fast cash, our pawn shop is the best chance to get the cash you need in 10 minutes or less.
Pawn Air Jordan's for Cash on a Collateral Loan
The best thing about pawn loans is that you do not have to provide extensive information and proof of it for a loan approval.  They are hassle free loans that are based solely on a percentage of the current market value of an item and its/their current condition.
No Credit Checks Needed – No Proof of Income Required – No Waiting for a Loan Approval!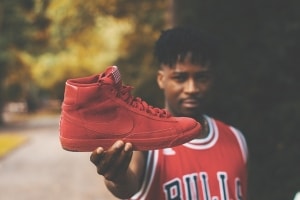 Air Jordan's hold their value remarkably well, no matter their age or current relevancy.  What really matters is the condition that you bring them to B and B Pawn in.  Here's some helpful tips to ensure you get the best offer possible:
Bring your Air Jordan's in the best possible condition.  Besides just cleaning and adjusting the shoe, consider…

Look at the sole of the shoe, and replace it with an inexpensive sole if there is a lot of wear.  This will also freshen any possible odors from excessive wear.
Re-lacing with another set of laces if there is any where or discoloration of the present ones.  Make sure the colors match as well, to ensure a better offer.

Bring along any and all receipts from the time of purchase, for authentication and verify their original retail value.
If you still have the original box they came in, bring that in with them too!
If you need your Jordan's authenticated, the fee is $45, to be paid in advance, and is non-refundable.
Pawn Loans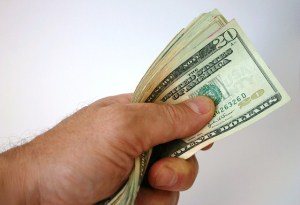 All pawn loans are for no more than a 90 day period.  For the duration of the loan, your Air Jordan's will be kept safe and secure in our secured facility until your return.
You are more than welcome to pay off the loan at any time during the 90 days.  In fact, if you pay off the loan prior to the 60th day, we will deduct a redemption discount from the total amount due.
However, if you find that you are needing more time to pay off the loan, we can work with you.  With only paying the interest accrued to date, we can rewrite the loan for another 90 days.  Giving you the time to get the cash you need to retrieve your Air Jordan's back from our store, and back in your closet!
B & B Pawn and Gold continues to provide multiple ways for Mesa residents to get the cash they need!  Whether you want to pawn or sell an item, our pawn shop continues to be a leader in the best offers around!